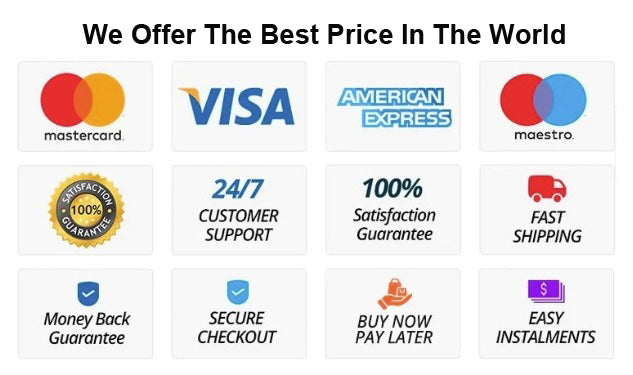 Apple iPhone 7 (256GB) Red
The Apple iPhone 7 256GB Red is a stunning device with a sleek design and powerful features. This phone is perfect for anyone who wants a reliable, high-performance smartphone that can handle everything from browsing the web to streaming videos and playing games.
One of the standout features of the iPhone 7 is its 256GB storage capacity. This massive amount of storage space means you can store all your favourite photos, videos, and apps without worrying about running out of space. This is especially useful for those who love taking photos and videos with their phone.
Another great feature of the iPhone 7 is its high-quality camera. This phone has a 12-megapixel rear camera and a 7-megapixel front-facing camera capable of taking stunning photos and videos. Whether you're capturing a beautiful landscape or taking a selfie with friends, the iPhone 7's camera is sure to impress.
In addition to its impressive storage and camera capabilities, the iPhone 7 comes with many other great features. These include a powerful processor, long battery life, and a beautiful 4.7-inch display. The phone also has iOS 10, Apple's latest and most advanced operating system yet.
Overall, the Apple iPhone 7 256GB Red is an excellent choice for anyone who wants a high-quality smartphone with plenty of storage and great camera capabilities. Whether you're a professional photographer or someone who loves taking photos and videos, this phone will surely exceed your expectations. So why wait? Get the iPhone 7 today and start capturing all your favourite memories! The top-notch camera on the iPhone 7 is yet another fantastic feature. The 12-megapixel back camera and 7-megapixel front camera on this phone can both produce beautiful images and movies. The iPhone 7's camera is likely to wow, whether you're snapping pictures of a stunning landscape or a group selfie with pals.
Fonezone.me is a part of Super Click Trading LLC, which was established in 2021 and is on a mission to drive UAE's most Comprehensive Virtual TELECOM online Shopping Portal that helps Customers to make choices and extract the best value for their money.
| | |
| --- | --- |
| Brand | Apple |
| Model | iPhone 7 |
| Warranty | 12 Month Seller |
| Launched in India | Yes |
| Form factor | Touchscreen |
| Dimensions (mm) | 138.30 x 67.10 x 7.10 |
| Weight (g) | 138.00 |
| Battery capacity (mAh) | 1960 |
| Removable battery | No |
| | |